Food Photography - Pricing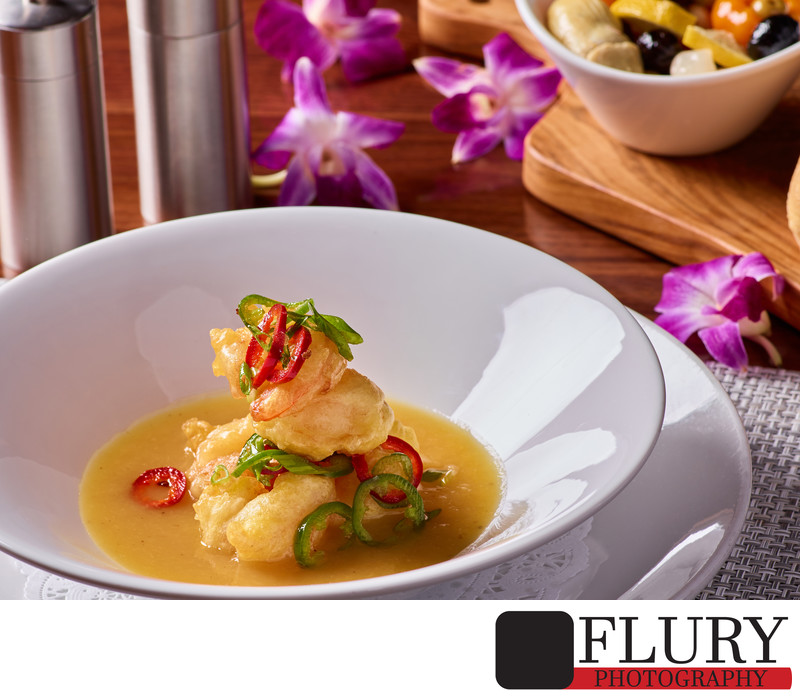 Have you ever seen a photo of a dish that had smell wafting off the page, that exuded a delicious, mouth-watering effect? This is what I aim for in my food photography.
I'll come to your restaurant with everything I need to take stunning photos of your creations. You supply the plates and the food, and I'll take care of the rest.
My food photography rates are fairly simple:
My time is $150/hr
My assistant is $40/hr
Each hour of shooting typically takes one hour of editing at $150/hr
A couple things:
Each dish typically takes 30-45 minutes to set, arrange, and photograph.
I will be setting up a mini-studio in your restaurant, complete with powerful lights and computer systems. I need at least a 10'x10' working area. If it is more convenient and less disruptive, it is possible to schedule this kind of shoot early in the morning or in the middle of the night.
Turn around time for food photos is seven days. If you need them more quickly, that can be arranged for an extra fee. Add 10% for each day you need taken off up to 5. I have produced fully edited photos as quickly as the same night in the past, but it depends on what exactly the photos are going to need for treatment. Call me and let's talk through what you need!